The age-old question, "Do I need a Storage Unit or Storage Locker?". Well, let Stop and Store Victoria answer that question for you. At our facility, we have BOTH units and lockers. They each serve a different purpose, so it's better you know before you rent.
Self Storage Units v Self Storage Lockers
Self Storage Units
A self storage unit is much larger. A self storage unit varies in size from a smaller 5'x5' space to something with as much space as a three-bedroom house. The ceiling is also higher in a self storage unit, making it useful for placing large furniture like couches on their side. Self storage lockers are much smaller such as 3'x3' with a lower ceiling. They are ideal for small items such as luggage, seasonal decorations and school and office supplies.
Self Storage Lockers
These are always Inside the Facility. You will not ever drive up to a self storage locker. Self storage facilities have interior units and lockers in a climate-controlled setting indoors. You can walk into the storage facility, put your items in your locker and exit with ease. If you are looking for an exterior self storage locker that you can drive up to, you will want to invest in a self storage unit.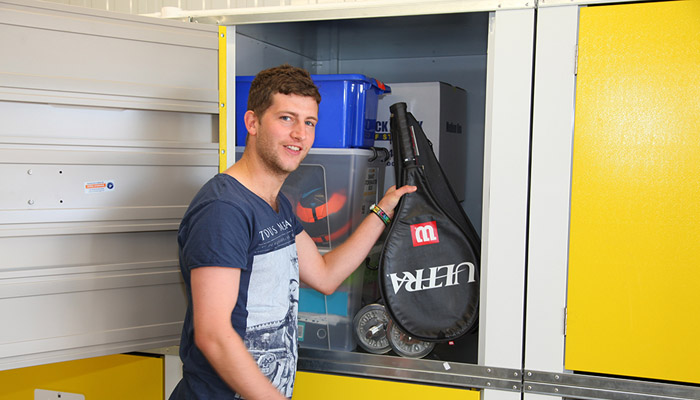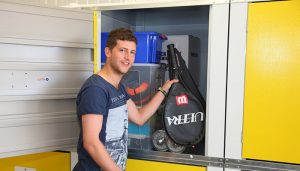 Still unsure which one you need? Give our experts a call at 250-665-8078 or send us a message on our contact form.